Now, even though you have everything you need to build a profitable, long-term business online...There are a few fast and easy ways you can drive even MORE traffic, make your business even MORE reliable, and make a LOT MORE money...
If you're interested in expanding your business and exploding your profits, take a look at the one-time offer below...
You can add three step-by-step business expanding systems to your order, PLUS 2 additional exciting bonuses for only a small upgrade fee right now. This package is ONLY available to purchasers of The Internet Marketing Retirement System, as it is the perfect compliment to your new business.
This is a unique and dead-simple way to automatically create email lists full of red-hot buyers. It's not like any other list building method you've ever seen. You don't have to create squeeze pages, optin-boxes, or freebies. It's fast and uber-easy to set up. And, once it's set up, it automatically builds a list of proven buyers you can sell to over and over again. Making money has NEVER been this easy!
Here's just a taste of what you'll discover in this step-by-step system…
Why the Internet Marketing Retirement method of list building is WAY more profitable than "normal" list building methods. ("Retirement" method email list subscribers are 65% MORE LIKELY to BUY than subscribers on "normal" lists).
A simple technique that Ben Settle, Neil Patel, Pat Flynn and other email geniuses use to quickly put their entire email system on auto-pilot! (With this technique you can "set-and-forget" your list in less than 10 minutes).
Never built a list in your life? No problem! Step-by-step instructions make building an Internet Retirement Email List as simple as ABC. (If you can point and click with your mouse, you can have a wallet-fattening, auto-pilot email list set up in a matter of minutes!)
A "can't miss" way to make your emails 400% more successful. (This is a "secret sauce" method that highly-successful marketers use to suck enormous amounts of cash out of their lists).
One tiny trick that fills your list to the brim with PROVEN BUYERS! (This is an automatic, hands-free, guaranteed method that will skyrocket your list profits).
EXACTLY what you should promote in your emails and EXACTLY when you should promote it. (This clever strategy works like magic to prevent promotion "burnout" so you can continue to vacuum cash from your list for years and years.)
How to use the age-old "Fourth Of July" technique in your emails to make people desperate to open their wallets and give you money! (It's an astonishingly powerful, virtually invisible, yet completely legal secret sales tactic used by the world's greatest email marketers to convince people they have no choice but to give you their money!)
And more!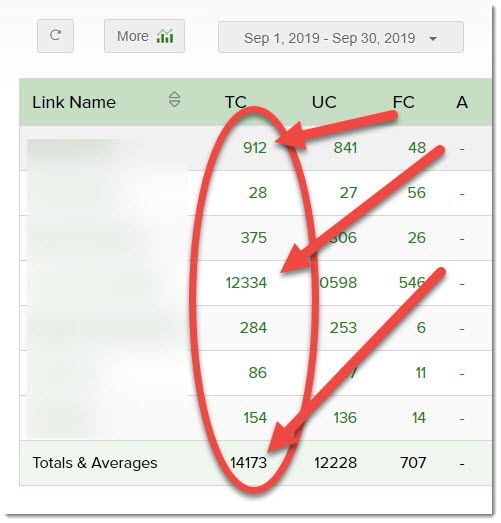 Wouldn't it be great to solve all your traffic problems once and for all? Imagine being able to get traffic to your sites as easily as flipping a light switch! It's possible. And not nearly as difficult as you might think.
Look, building websites and creating products is relatively easy. Everyone can do it. But not everyone can generate targeted, profitable traffic.  This business expansion system will show you how to do it.
Actually, it's not one, but 2 business expanding traffic systems. There's one paid traffic method (shows you how to get super-cheap clicks) and one free traffic method (shows you how to easily siphon traffic from Facebook without spending a dime).  So you get 2 powerful traffic methods for the price of 1!
Here's just a taste what you'll discover inside these powerful traffic generation systems…
How to finally master traffic generation so getting targeted visitors will never be a problem for you ever again. (Move like lightning from amateur to PRO traffic master and deliver torrents of profitable traffic as quickly and easily as flipping a light switch!)
A weird but effective way to legally "steal" traffic from the highest ranked blogs and websites in your chosen sub-niches. (And have the blog and website owners literally THANK YOU for doing it!)
The stupidly simple "Free Facebook Traffic Method" can quickly drive rivers of highly-targeted traffic to your Internet Retirement sites. (This method has Facebook's approval and is even ENCOURAGED! That means you can easily siphon out a sizeable portion of the BILLIONS of people who use Facebook... without risk of getting your own account shut down.)
How to use the secret "billboards on a highway" traffic generation technique. This is a method that almost NOBODY uses (or even knows about). It can deliver all of the traffic you'll ever need for less than you'd pay for a night out at the movies!
Most marketers think creating "premium" products takes months of hard work. They think in order to charge the BIG BUCKS, you have to create in-depth courses with slick, complicated, hour-long, Hollywood quality videos. Well, they're wrong.
Even if you've never created a video in your life... you can still create a short and simple, bare-bones video course, in less than a day or two, using nothing but free tools, and sell it for $197 or more! In this business expanding system, I show you exactly how to do it.
Here are just a few of the powerful secrets you'll discover inside this unique training program...
A simple 6-step formula generates high-quality, high-ticket video courses in 48 hours or less. (This connect-the-dots formula is 100% guaranteed to work, even if you have ZERO technical skills and have never created a video in your life!)
How to use the "lazy marketer's shortcut" to get killer content for your videos for FREE. (Why spend weeks or even months creating content for your videos when you can get it RIGHT NOW... and for little or no cost!)
How you should structure the videos in your high-ticket courses so that they are clear, easy to follow, and satisfying to your customers. (This will reduce refunds, increase customer loyalty, and boost your future profits.)
A free and easy-to-use website for creating slick, professional-looking video presentations. (And I provide you with step-by-step instructions on how to use this amazing site to make presentations that look like you spent a fortune creating them).
3 top-notch solutions for recording and editing your videos. (Anyone can use these intuitive video editors to create informative, engaging videos. No technical experience is needed. And for marketers with small budgets, one of the video editors is FREE to use!)
Where to upload your newly created videos so that they can be easily accessed and watched by your customers. (It's super easy, secure, and completely free to host your video courses on this popular site.)
A secret 3-step method for creating "Membership" pages on simple WordPress websites. (You don't need expensive software or additional plugins to create secure pages only your customers can access. These WordPress created pages use a password and can NOT be accessed by anyone who hasn't purchased your product.)
You'll also discover how to set up a high ticket sub-niche website, how to quickly create cash-sucking high ticket sales pages, how to pick the right price for your high ticket products, the best methods for driving traffic to a high ticket offer, and more!
That's right. If you buy now, it's only $197 $27 for the email, high-ticket, and traffic business expansion systems.
These step-by-step, beginner friendly systems contain more hardcore money-making information than many of those $1500 "guru" courses.
And of course, you're fully protected by my 30-day 100% money-back guarantee! Put these systems in place and if they're not everything I've promised and more, simply contact me and I'll refund every penny you paid.
If you click away without purchasing you'll lose access to this very generous offer! Buy now and save $170!
After your order has been processed you will immediately be taken to a download page where you will be able to access ALL of the systems.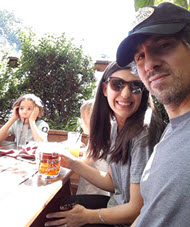 Your Friend,
Will Allen
P.S. Where else can you get easy-to-use beginner friendly, business expansion systems for growing your red-hot buyer's list, creating high-ticket products, and generating hordes of traffic for such a low price? Act now while this one-time offer is still available!